Product advantages
---
Jiangsu Zhengheng Light Industry Machinery Co., Ltd., in-depth sanitary stainless steel container manufacturing field for more than 30 years,
Careful research, ingenuity manufacturing, can provide customers with excellent, perfect and efficient non-standard customized solutions, the company currently has four major advantages: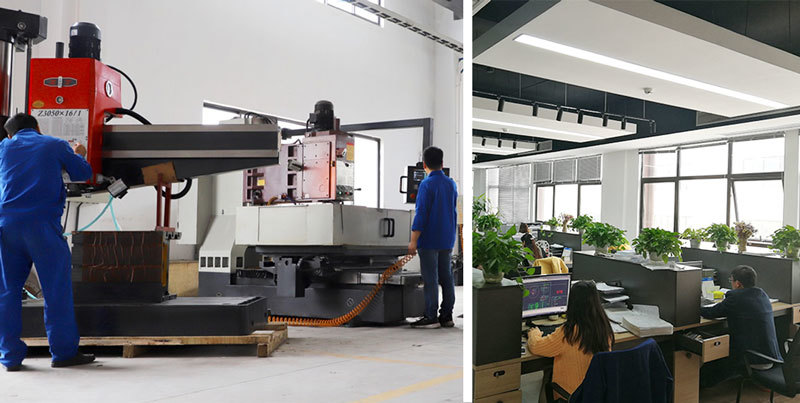 01. Non-standard customization
The company has more than 450 employees, including more than 30 sales team, more than 30 technical team, more than 330 first-line production team and more than 20 inspection team. It has more than 400 sets of large-scale laser cutting machines, CNC lathes, CNC milling machines, CNC bending, CNC machining centers, coiling machines, cone rolling machines and other processing equipment. The products involve biopharmaceuticals, fine chemicals, powder metallurgy, food, new energy, new materials and other industries, from technical design to processing and manufacturing, it can meet the non-standard customization needs of various customers.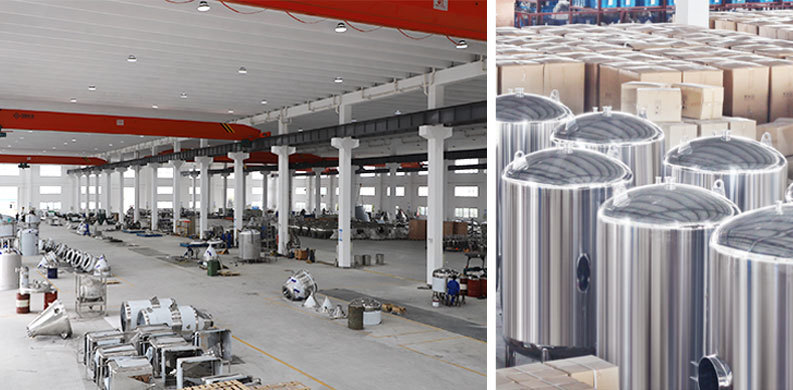 02. Production capacity
The company has a land area of 119 mu, a workshop area of 50000 square meters and a workshop height of 15 meters. The annual production of stainless steel products can reach 15000 pieces (sets). It has more than 330 front-line production personnel, including more than 30 workshop managers and more than 100 middle and senior technicians, which can meet the production needs of mass customization.
03. Welding process
The company has more than 110 first-line argon arc welders, including more than 80 welders for more than three years and more than 120 argon arc welders, which are directly piped to work stations through argon tanks to ensure the purity of argon. Welders are skilled in many skills such as fish scale welding, gun welding, single-sided welding and double-sided molding, which ensure the quality of products and different manufacturing requirements. They can customize various normal pressure containers and D1 and D2 pressure containers for customers.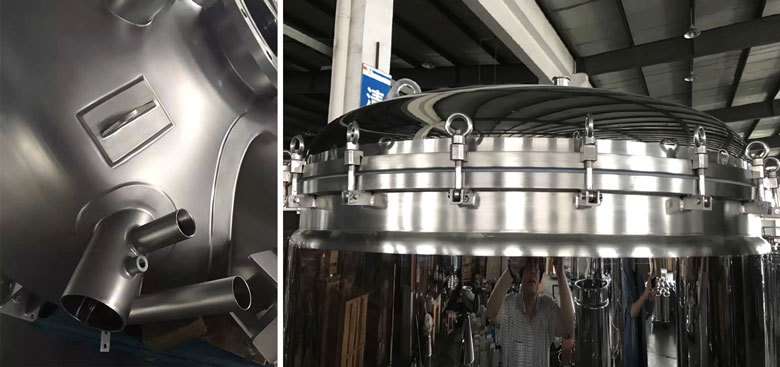 04. Surface treatment
The company has more than 140 first-line polishing workers, including more than 100 polishing workers for more than three years, more than 70 automatic polishing machines and more than 80 manual polishing machines. It can provide customers with high-quality surface treatment processes such as mirror, wire drawing, sandblasting, pickling, passivation, etc. The surface roughness can reach less than 0.02μm and there are no dead corners. It can provide specialized surface treatment processes for manufacturers in pharmaceutical equipment, fine chemicals and other fields.